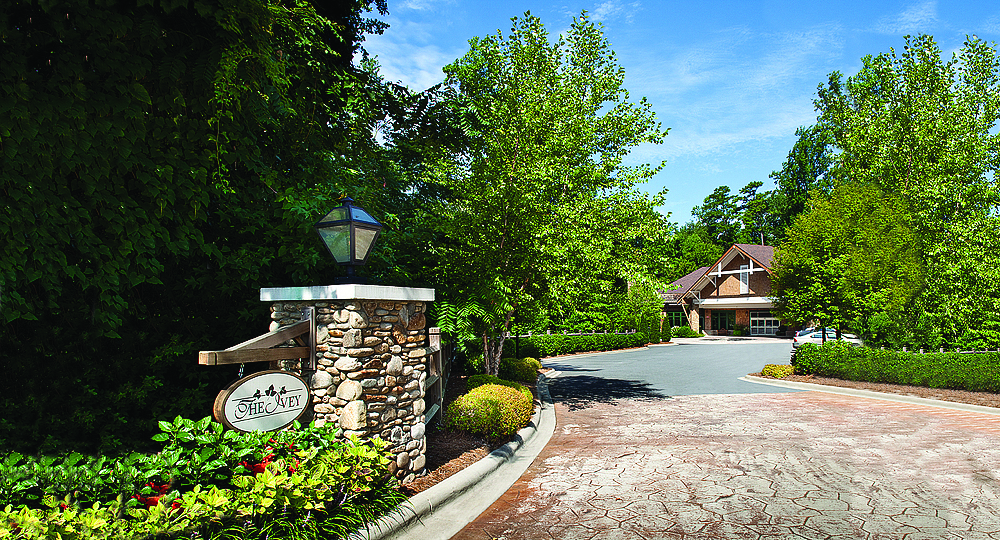 VISION
The Ivey aspires to be the Charlotte region's most trusted and utilized daytime memory wellness solution for adults living with dementia and the families who support and love them.
MISSION
The Ivey is Charlotte's only memory wellness day center committed to supporting the entire family of individuals living with mild cognitive impairment, Alzheimer's disease and other causes of dementia. By preserving memories, promoting independence, and improving quality of life, The Ivey is a "whole family solution," supporting the entire family through every step of the dementia caregiving journey.
CULTURE
The Ivey is committed to the highest level of excellence, ensuring the whole family experience is second-to-none. From the compassionate, highly trained team of individuals who make up the staff; to the clean, beautifully-appointed building and campus; to the delicious and nutritious food served; to the supportive commitment to the family caregiver and the whole family; to the community as a learning center and advocate for dementia-friendly initiatives. Everything we say, write, and do exemplifies a brand promise of extraordinary quality and value.
The Ivey is Certified by the State of North Carolina as a combination adult day/day health services model, with an additional certification for services specifically for people living with Alzheimer's, Parkinson's, and stroke-related causes of dementia. Built and designed to look and feel like a warm, cozy mountain lodge, its beautiful physical and design features were specifically built to address the needs of adults living with dementia and provide peace of mind for the families who love them.